Townshend Ceiling Surface Black/Wood
The TOWNSHEND ceiling light features a wooden beam and three black lamp holders. The lamp holders can be suspended at different heights and changed by winding or unwinding the cables. With its eye-catching mix of pinewood and metal, the ceiling light blends seamlessly with trends such as vintage and industrial. The product provides modern lighting for any space, whether in the kitchen, living room, bedroom, hallway or dining room. The pictured filament lightbulbs are not included. The product has E27 lamp holders and requires E27 lightbulbs.
The TOWNSHEND series impresses with its simple, unusual design. The combination of light solid wood and steel gives the luminaires a trendy effect and creates a pleasant vintage flair in your home.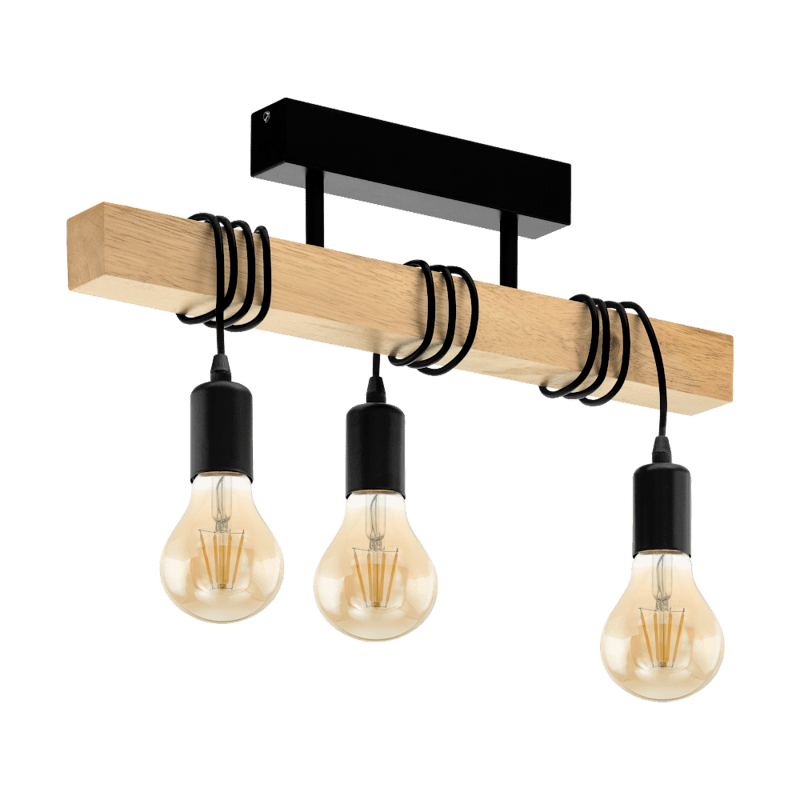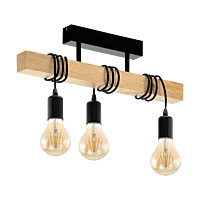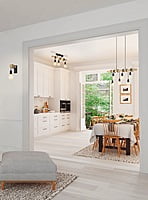 FIXTURE
Location

Indoor

Mounting Type

Ceiling

Mounting Detail

Surface

Lightsource

E26/E27 (not included)

Color

Black

Material

Wood

IP Rating

IP20