Basic Table lamp White E27
The BASIC desk light is made from white metal and has an adjustable neck made from white plastic. Thanks to the white inner finish of the lampshade and flexible neck, the product provides optimal, focused lighting for your workspace. The lamp can be switched on and off easily using the rocker switch on the base. With its classic design, the desk lamp provides a practical lighting solution for your workspace, whether on the desk of your office or your home office. The lightbulb is not included. The product has an E27 lamp holder and requires an E27 lightbulb.
Small but sophisticated: The table luminaires from the series BASIC are in many different colours.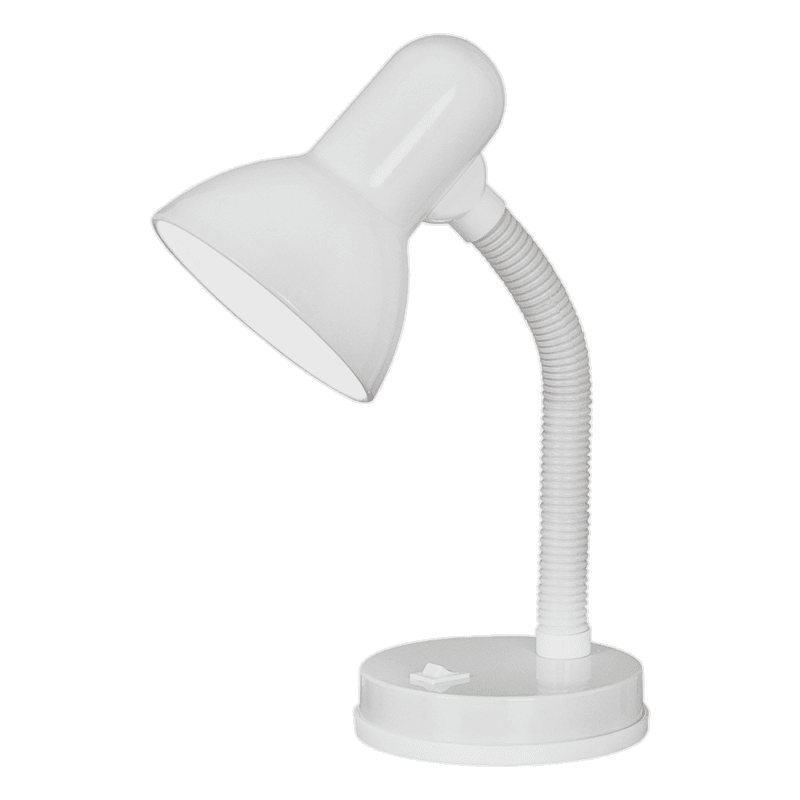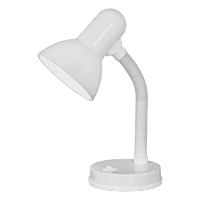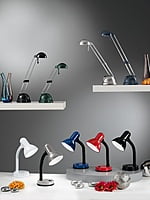 Information
General Information
Article: 9229
Type: table light
Product Segment: Indoor
Theme: Office
EAN Code: 9002759922900
Material & Colour
Enclosure Material: plastic, steel
Enclosure Colour: white
Technic (Illuminations) 1
Socket Type: E27
Illuminant Type: E27
Wattage: 1X40W
Illuminant: Exclusive
Technical Information

Switch Type: rocker
Cable Length: 1500
Protection Class: 2
Protection Degree: IP20
Packaging
Single-Box
Height: 184 mm
Length: 178 mm
Depth: 130 mm